Get broad training for career development.
The Master's degree in Interdisciplinary studies is a unique program that blends multiple disciplines together to fit the student's path. This means that the course selection is driven by the student's interests and career goals. Interdisciplinary Studies invites you to explore an education that integrate experience, research and training from multiple paths.
The program prepares you to examine and solve complex problems as you draw on knowledge and skills from more than one academic field. You will learn to sift through information and produce a body of work that synthesizes multiple perspectives, arriving at a more comprehensive understanding of the important issues.
Come hone your skills and be industry ready with broad training & advanced research!
Meet Your Graduate Academic Counselor
Eva Ruiz-Duvall, M.Ed., is here to help you navigate your degree in INSD and UNT at Frisco. From start to finish she has the tools and knowledge to help you apply, choose the right courses for you, and make sure you can finish on your schedule.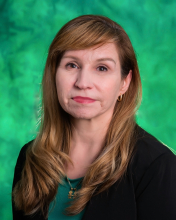 INSD Program Director
Billy C Roessler, Ph.D, leads the Interdisciplinary Studies program and will be your advisor during your studies at UNT. His extensive academic background in mathematical sciences and research focused on Interdisciplinary studies gives him the foundation to support each INSD student through their individual academic journey.
What it's like
The M.S. in Interdisciplinary Studies offers you a high degree of flexibility in designing a program of study that cuts across disciplinary boundaries.
Applicants to the master's program can adopt one of the two approaches—
A Self-styled plan: can be designed with existing courses from almost any graduate area of the university to address a particular intellectual interest not met by any specific degree program available.
A Recognized concentration: provides plans that are built around predefined interdisciplinary themes and may offer you more initial structure regarding the coursework.
The 30 Credit Hour degree requires:
primary Concentration - 12 to 18 hours.
Second Concentration - atleast 6 hours
Third concentration - 6 hours of Required Interdisciplinary Courses (INSD 5110 & INSD 5940)
Successful completion of INSD Capstone course.
Note:
You will choose two separate fields of study with at least 6 hours of credit in each field.
No more than 18 hours (including thesis and special problems courses) may be taken under any one course prefix or subject field.
Example Concentrations

Data Science concentration meets the challenge of turning data into action by providing students with the opportunity to enter a rapidly expanding job market.
The courses required for the applied data science concentration are listed below.
Applied Data Science Required Courses (15 Hours):

The remaining 15 hours are distributed across two fields.
Students work with an advisor to identify appropriate and relevant supporting fields.