Don't just collect data, use data.
Industries need experts who can analyze and interpret data to help them understand their risks, increase their profit and grow their business. Break into the in-demand field of data analytics and make yourself more valuable to employers with a M.S. in Advanced Data Analytics (ADTA) available at UNT at Frisco.
Combining big data, statistics and data visualization, this degree will give you a sophisticated understanding of how to use of data and quantitative techniques to help your organization improve its processes.
ADTA Academic Counselor
Jessica Temple is here to help you navigate your degree in ADTA. From start to finish she has the tools and knowledge to help you apply, choose the courses that best fit you, and make sure you can finish your degree with the schedule you choose.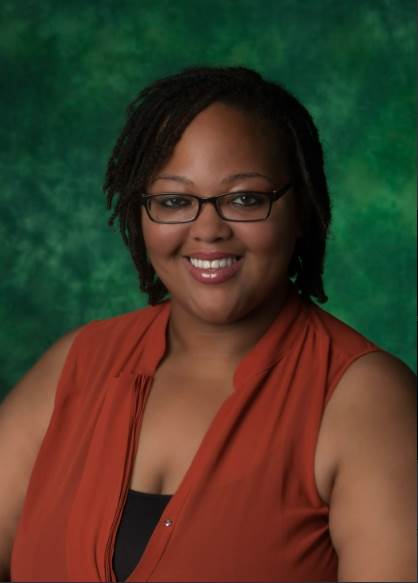 What it's Like
The M.S. in Advanced Data Analytics is a 30-hour degree, consisting of 7 core courses (21 hrs) and 3 electives (9 hrs).
For students that want the in-class experience, our core courses are offered at our UNT at Frisco campus and the main campus in Denton in a hybrid format spanning the traditional 16-week semester in the fall and spring. Hybrid courses are a combination of in-class and online curriculum delivery. The accelerated online option provides five start times per year: Fall Semester–August and October; Spring Semester–January and March; and Summer Semester–June. All of our core courses are offered in 8-week sessions during the fall, spring, and summer semesters. Regardless of the delivery format a student chooses, they will receive the same course content. By choosing the accelerated online course format, students can complete their degree in as few as 12 months.
Academic Background
In order to be successful in the program, a background class in applied statistics, business statistics, ADTA 5100 Fundamentals of Data Analytics or an equivalent course is required.
Visit the Registrar's website for more information on course registration dates and payment deadlines.
Requirements WITHOUT a Concentration (21 Hours)
ADTA 5130: Data Analytics I
ADTA 5230: Data Analytics II
ADTA 5240: Harvesting, Storing and Retrieving Data
ADTA 5250: Large Data Visualization
ADTA 5340: Discovery and Learning with Big Data
ADTA 5410: Applications and Deployment of Advanced Analytics
ADTA 5940: Analytics Capstone Experience
Requirements WITH a Concentration (18 Hours)
ADTA 5130: Data Analytics I
ADTA 5230: Data Analytics II
ADTA240: Harvesting, Storing and Retrieving Data
ADTA 5410: Applications and Deployment of Advanced Analytics
ADTA 5940: Analytics Capstone Experience